Improving the life and welfare of others via social entrepreneurship in third world countries.
What is the Kembé foundation?
The Kembé foundation was founded by students of the Erasmus University Rotterdam in 2010 to improve the living conditions in northern Haiti via social entrepreneurship. Since, the method of improving living conditions via social entrepreneurship have remained the same, but projects have been undertaken in different locations around the world. Below you will find a sample of some of the projects we have executed.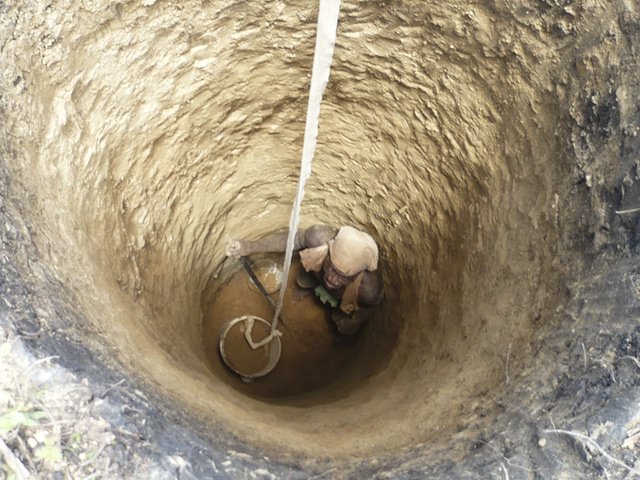 Haiti
2010 – 2012
Kembé means stay strong, don't give up in creole, a saying that you will hear a lot in Haiti. That is of course no coincidence – our first project was based here. When we visited the country, I personally could not have envisaged what it would mean to actually set up a hen house at such remote location. Critical materials such as the right fence, quality feed and solar panels are not generally available. This means that the team had to be persistent and creative to solve hurdle after hurdle, one even bigger than the other. One particular challenge I remember well is the procurement of Chicken Fence which was not for sale in Haiti anywhere. We solved the problem by importing the fence from Dominican Republic, and yes the fence was transported on top of a public bus. I am incredibly proud of our achievement that year in building the Hen House and the production of the first 'Kembé/ Hens for Haiti' eggs give us the best feeling. Years later, we look back at a successful project where we created jobs and acted as a catalyst for the development of local egg production. In line with our vision to become obsolete we checked our mission as complete and are now looking for other uses for the hen house.
India
2012-2015
7 years ago, after initial success with the chicken farm in Haiti, Kembe started its second project in India. In Dehradun, Kembe set up a Dairy Farm near an orphanage. A few cows would supply milk, of which part was used for the children and a part was sold in the market. At the same time, the farm provided employment to locals and the children learned about farming and business. My personal highlight of the project in India was seeing the happiness of the children and how they got exposed to, and learned about, taking care of farm animals. There is a big contrast in India between the rich and the poor, but the orphenage, also known as Hope Home India is a happy place where kids can be kids. Our project was a great example where social enterpreneurship/ impact investing can add value in multiple ways towards traditional philantropic projects such as an orphanage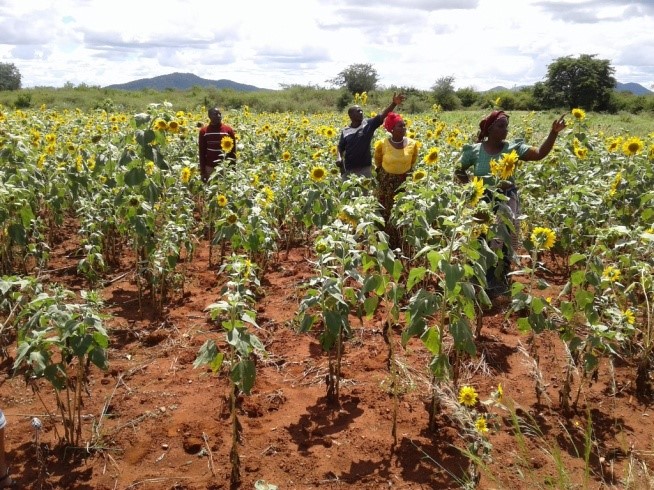 Tanzania
2012 – running
When a new team started 2012 we had no project, no funds and honestly no idea what our next project would be. Which proofed to be the perfect birthplace for our next endeavour. We started by reaching out to literally all large NGOs and I vividly remember their surprised reactions when they found out we were not asking for funding, but for contacts with other organisations. Our unique selling point, which may have thrown some potential partners off, was always our innovative and business-minded approach to social issues. That's why to this day I am grateful to VSO, who believed in our mission and brought us in contact with Sharing Worlds Tanzania. After those first few minutes the Kembé-fire started burning and we quickly developed all kinds of crazy ideas on how to improve the sunflower value chain in Dodoma. And I want to say the rest is history, but it is not. As our project is still very much looking forward to the future. Hakika, our project, has grown in four years from 20 to 200 farmers and we are continuing to diversify and build on the succes from the last years. In 2019 the Hakika project in Tanzania was able to help over 150 farmers develop sustainable sunflower farming practices. Over 5500kg's of sunflower seeds were purchased from farmers participating in the Hakika program, which was enough to nearly reach our break even point. In order to achieve our break even point a few adjustments have been made to our businessmodel for 2020. First and foremost we are in the progress of building a large storage facility for our seeds, together with our partner Sharing Worlds Tanzania. This facility will be, in part, be rent out to small business holders to ensure extra revenue throughout the year. It will also allow us to store the seeds purchased from participating farmers in better circumstances, which is expected to improve the margins made on these sunflower seeds. Aside from this it seems like this year we have been blessed with good weather. So far it seems like the farmers will be producing a better harvest than in the previous years, in which particularly dry or wet season had a bad influence on the harvest. We hope the weather remains favourable in the coming months until we are able to reap our sowed seeds.
We are always open to have a coffee about new project idea's or hear your thoughts on what we are doing. If you would like to join our organisation feel free to reach out to us via chairman@kembe.nl we are always looking for enthusiastic, entrepreneurial minded people to strengthen our cause.
Sign up to our newsletter
3 to 4 times a year we strive to send a newsletter with our latest updates.